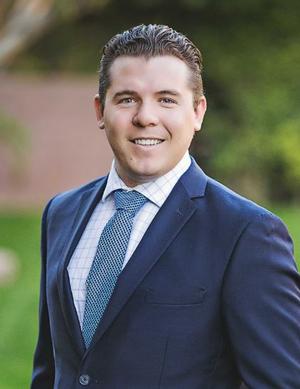 Brendan
Snyder
Vice President, AXA Advisors Western Region
Brendan is a Financial Consultant with AXA Advisors LLC and the Regional VP of The Bailey Group. His main goal is to help educate individuals, families, and businesses of the options available to their specific financial situation. 

He is committed to building relationships with his clients, and potential clients, so that he can be a resource to them for the remainder of our lives. Some of the areas he focuses on are:

- 401(k) and IRA rollovers
- In-service distributions
- Wealth Accumulation
- Tax Savings Strategies
- Asset Protection
- Retirement Income
- Estate Planning Strategies
- Life Insurance
- Long term care and Disability Income Insurance
- SBA Collateral Assignment
- Business Planning Strategies
- Qualified Plan Funding




 

Securities and investment advisory services offered through AXA Advisors, LLC (212-314-4600), member FINRA/SIPC. Annuity and insurance products offered through AXA Network, LLC and its insurance agency subsidiaries. AXA Network, LLC does business in California as AXA Network Insurance Agency of California, LLC and, in Utah, AXA Network Insurance Agency of Utah, LLC. AXA Advisors and its affiliates do not provide tax or legal advice. Individuals may transact business and/or respond to inquiries only in state(s) in which they are properly registered and/or licensed. The information in this web site is not investment or securities advice and does not constitute an offer.